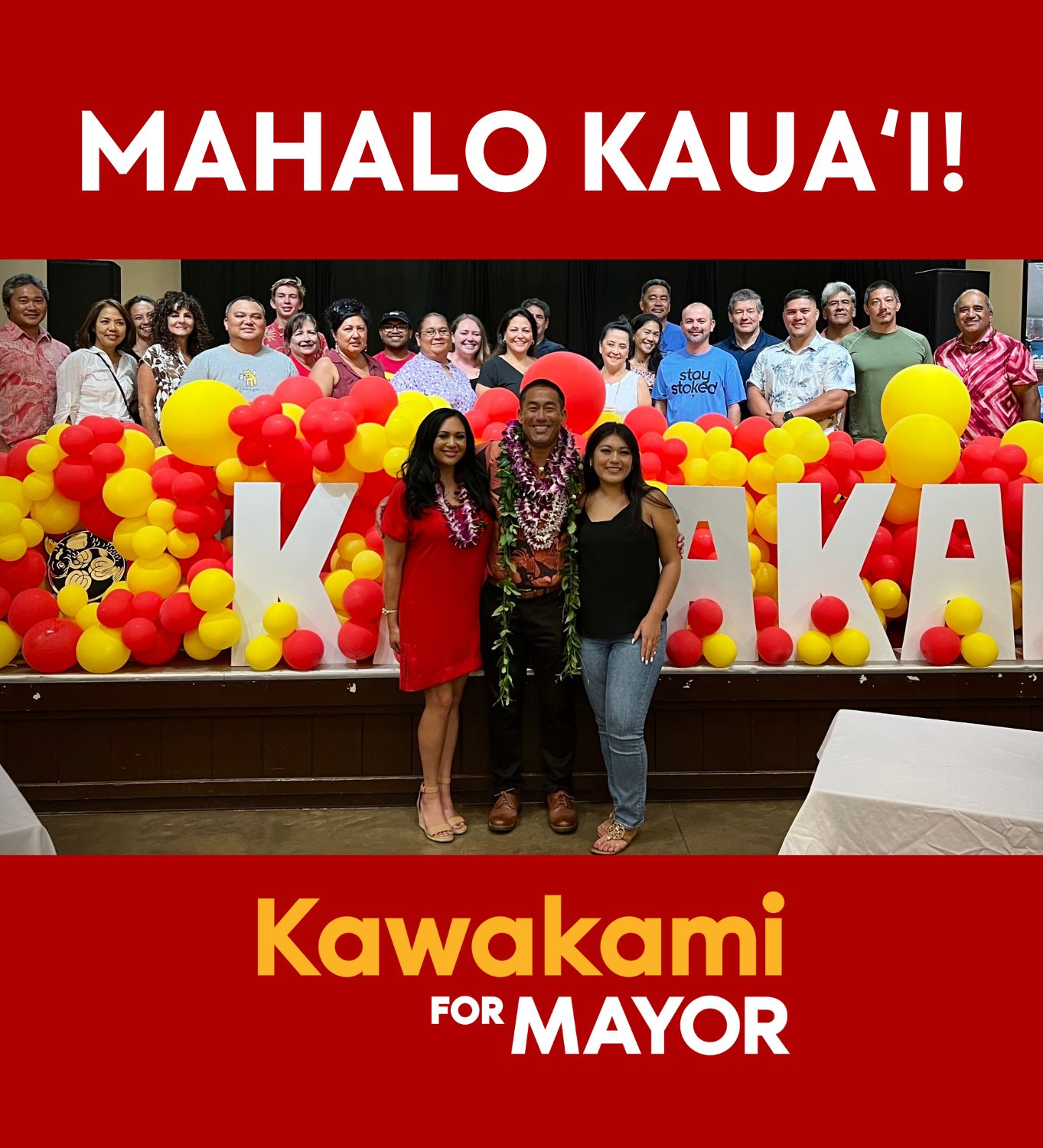 "On behalf of my wife Monica, and our children Christopher and Hailee, I am so humbled and grateful to have the privilege to serve another four years as our islands' mayor. Our administration represents change and growth, and we are going to continue to push past our comfort zones and get creative to address our island's complex issues. We look forward to working with our incoming County Council to build affordable housing for our local residents, improve aging infrastructure, build and maintain our parks, and prioritize public safety." – Derek Kawakami
Mayor Kawakami speaks about the Priorities of His Administration
Sign-up to our newsletter and stay up-to-date.

Mayor Kawakami recognizes the uniqueness of Kauaʻi communities. Hear and see what he has to say for each.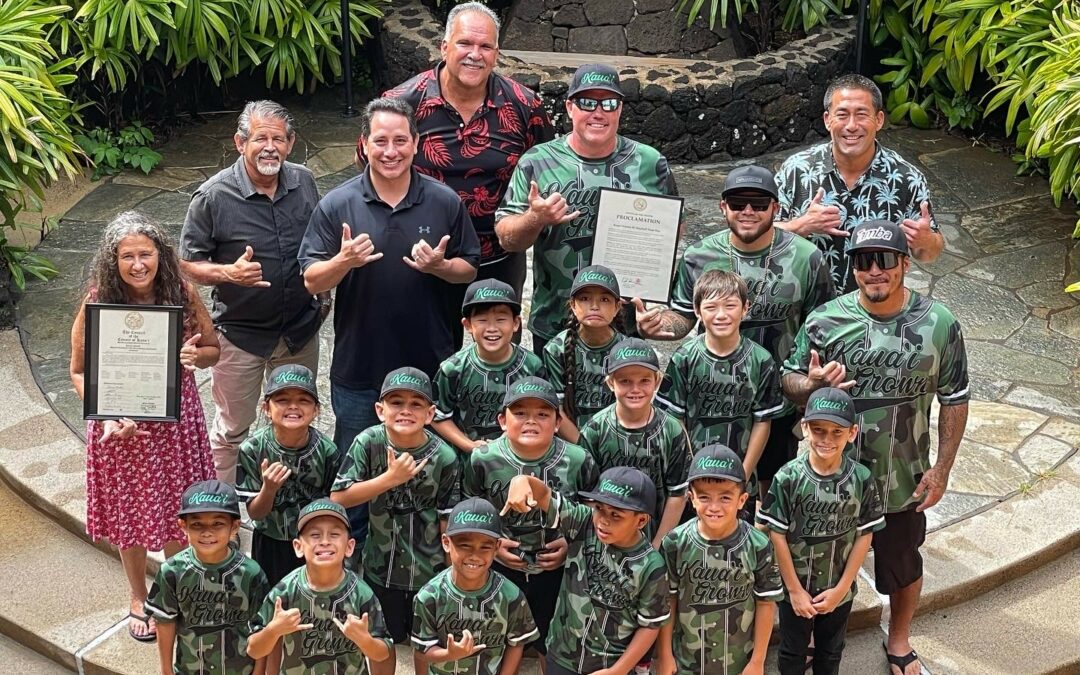 The Kauaʻi Grown 8U Baseball Team won undefeated after playing five games at the Mililani High School 8U Pinto Baseball Tournament on Oʻahu in September. Mayor Derek Kawakami met with the team, coaches, parents, family and volunteers, and declared October 11, 2022 as Kauaʻi Grown 8U Baseball Team Day.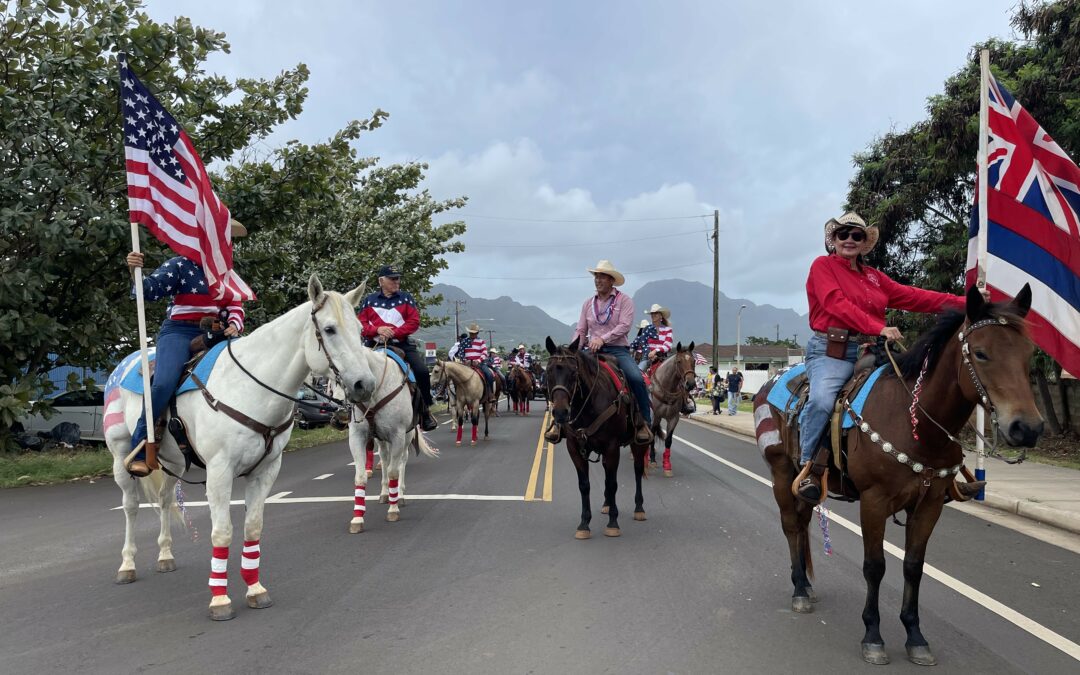 Mahalo to everyone who helped make the annual Veteran's Day Parade such a success this year!
We honor those who have served and continue to serve or aid the Armed Forces.
Mayor Derek Kawakami also presented a proclamation honoring the service and sacrifice of our veterans at the parade.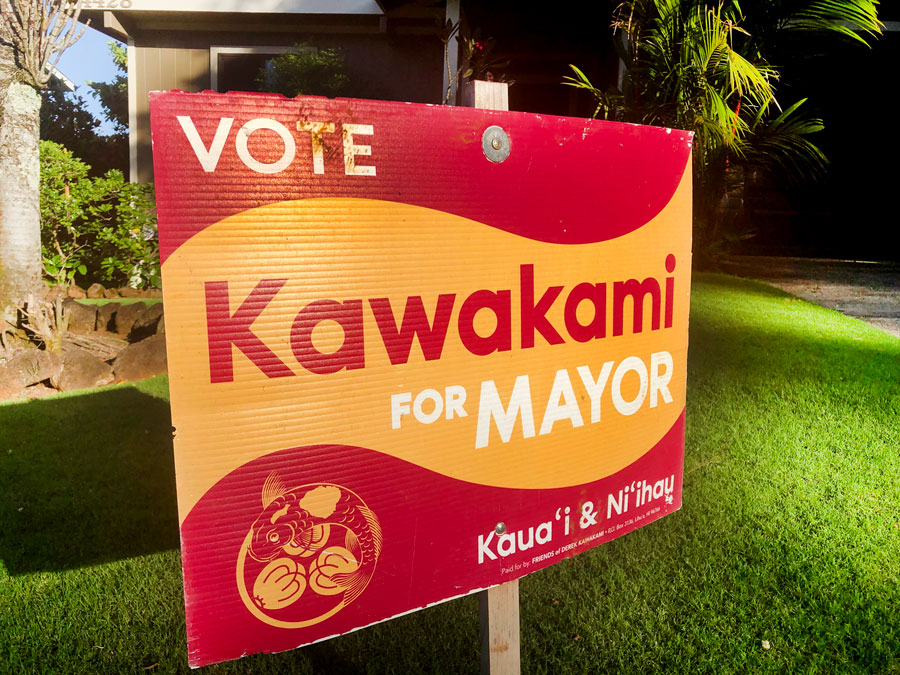 Yard Signs - Kawakami for Mayor
If you would like a yard sign, please go to "Contact Us" and send an email to the Mayor, saying you want a yard sign and include your name and phone number. The campaign will contact you.
Testimonials & Endorsements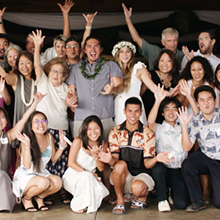 CAROL KANNA AND FAMILY
"We have known the Kawakami family for 3 generations. As long-time residents of Kauaʻi, their legacy was built on the foundation of a strong work ethic, earning trust through your actions and a humble/practical approach to community leadership. True to his motto of "Honoring Our Past and Building Our Future," Derek not only embodies these core values but also lives them in every action he takes. Whether it was the flooding on the North Shore or the unprecedented pandemic that we are currently experiencing, he has proven his ability to be the leader we need for the future of our island home."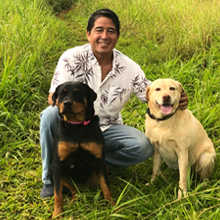 BERTRAM ALMEIDA
Kōloa
"As a child growing up my father always said to me: "It takes integrity, dedication, and courage to be a true leader." I feel Mayor Kawakami has shared these qualities during these unprecedented times. As we move forward I am confident that he will lead Kauaʻi and her people to a better future. I am proud to support Mayor Kawakamiʻs re-election."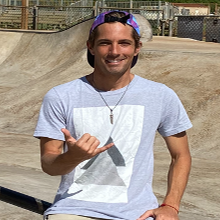 MARK COOPER
President of Kauaʻi Skate Ohana
"I fully support Mayor Derek Kawakami and his reelection for a 2nd term as our mayor. Mr. Kawakami has always seen and supported the value our organization and skateboarding brings the youth in our community. He not only understands that skateboarding is a great form of exercise and mental escape from every day stressors but most importantly it ingrains true resilience and confidence in one's self. This is achieved from repetitive failure, persistence, then achieving one's goal."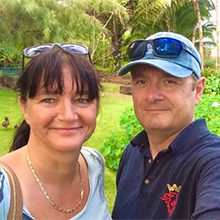 HEIKE & THORSTEN LILL
Heike – Math and Physics Teacher at Island School
Thorsten – Development Engineer with Lam Research Corp
"A few years ago we moved to Kahaheo, Kauaʻi to make this beautiful island our forever home. We have met Mayor Kawakami and experienced firsthand his passion for education. We are proud to endorse Mayor Kawakami for re-election. We respect his energy, pragmatism and focus on affordable housing, education, and infrastructure. And, we also appreciate the investments his administration has made to maintain the Countyʻs parks and recreational areas. We are confident he will continue to move Kauaʻi forward."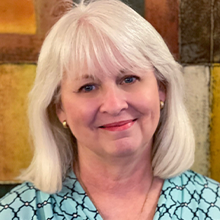 CHERYL TENNBERG
Regional Chief Nurse Executive, HHSC Kauaʻi Region
"His commitment continued once he became Mayor. At the beginning of his term, Derek was forced to make tough decisions in response to the COVID pandemic in efforts to keep us safe. As a healthcare worker I have seen the success of his decisions first hand. Derek has proven himself as a selfless leader who cares for Kauaʻi, his community."
We stay true to our driving vision: "Honoring Our Past, Building Our Future," and remain focused on our core RISE initiative goals: Responsive Service; Integrity; Solidarity; and Excellence.
CONTACT THE MAYOR & HIS CAMPAIGN TEAM