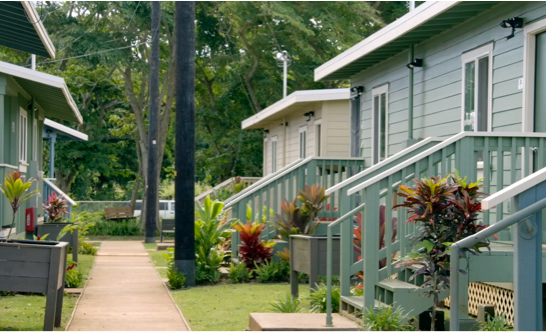 There were several major accomplishments, including:
Addition of 326 affordable units at

Lima ʻOla

, Waimea Huakai, Koa'e Makana, Pua Loke, and Ke Alaula on Pua Loke.
Infrastructure investment to double capacity at KEO homeless shelter.
Acquistion of property in Kilauea to build workforce housing.
New legislation — the Affordable Additional Rental Unit Program.
Purchase of 400 acres between Waimea and Kekaha.
Successfully distributed just under $16 million to date in Covid-19 Emergency rent and utility assistance to struggling Kauaʻi families.
Completed the infrastructure work for Phase I of the

Lima ʻOla

affordable housing subdivision paving the way for 150 new homes by early 2024.
Securing more affordable housing for Kauaʻi residents is a high priority, including:
Partnerging with developers
Aggressively identifying, permitting, and implementing "shovel ready" projects
Promoting "in-fill" development
Setting aside entitled lands for housing development for future years
Aggressively increasing enforcement against illegal vacation rentals and securing long-term rentals for residents.
Begin Phase II infrastructure work at Liam Ola paving the way for another 140 new homes.
Assist our private development partners through funding and entitlement assistance to quickly bring more privately developed affordable housing online:
Habitat, Waimea Huakai Single-Family 30-Unit Project;
Ahe Group, 48 Affordable ocean view apartments at Port Allen;
Rice Street Partners, 66 affordable units and new retail space in the heart of Līhuʻe on Rice St.
We stay true to our driving vision: "Honoring Our Past, Building Our Future," and remain focused on our core RISE initiative goals: Responsive Service; Integrity; Solidarity; and Excellence.
CONTACT THE MAYOR & HIS CAMPAIGN TEAM