Testimonials & Endorsements
Mayor Kawakami is Grateful for the support of organized labor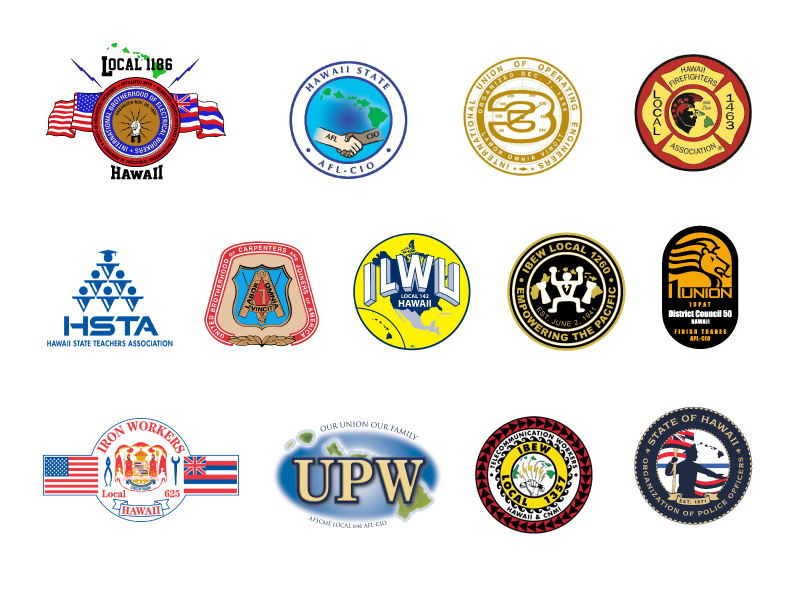 Our extended family has supported Derek for many years, and have closely followed his life of public service from Co-Chair of Senator Daniel Inouye's campaign, through the state legislature and Kauaʻi County Council, and his first term as mayor.  We believe in his commitment to "HONORING OUR PAST AND BUILDING OUR FUTURE."  As a family of kupuna we really appreciate Mayor Kawakami and his staff for their support throughout the years.  His actions and leadership speaks for themselves as he met the challenges of his first term in office as our mayor, including  having to deal with flooding, landslides, and of course the COVID pandemic.  We have been especially appreciative for delivery of fresh produce and prepared meals, and his personal updates were informative as well as entertaining. From the beginning of his first term he visited with many county residents; rolling up his sleeves, putting on his mud boots, talking with the ground crews.  He is comfortable discussing work issues and conditions, and he has built mutual trust, respect and cooperation. He has set a worldwide example for the people of Kauaʻi as a great leader that in the worst of times you must continue to care for others with aloha and a touch of humor!  Derek comes from a family with a diverse background in big business, strong community leadership and politics. He is a perfect fit to lead the County of Kauaʻi and build a better future for the people he serves. We wholeheartedly support Derek Kawakami for re-election as Mayor of Kauaʻi.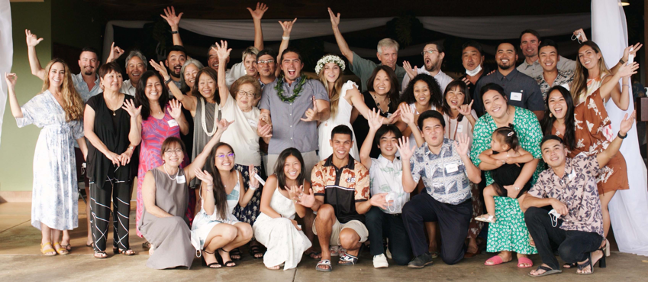 We have known the Kawakami family for 3 generations. As long-time residents of Kauaʻi, their legacy was built on the foundation of a strong work ethic, earning trust through your actions and a humble/practical approach to community leadership. True to his motto of "Honoring Our Past and Building Our Future," Derek not only embodies these core values but also lives them in every action he takes. Whether it was the flooding on the North Shore or the unprecedented pandemic that we are currently experiencing, he has proven his ability to be the leader we need for the future of our island home.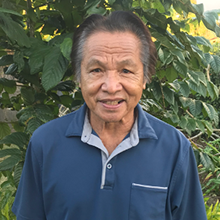 I support Mayor Derek Kawakami because he listens to people of the community and their concerns.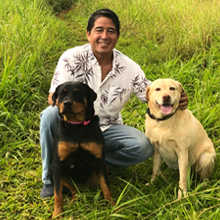 As a child growing up my father always said to me: "It takes integrity, dedication, and courage to be a true leader." I feel Mayor Kawakami has shared these qualities during these unprecedented times. As we move forward I am confident that he will lead Kauaʻi and her people to a better future. I am proud to support Mayor Kawakami's re-election.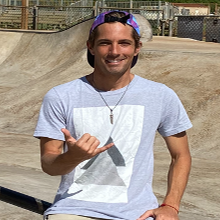 Mark Cooper
Skateboarding Advocate
I fully support Mayor Derek Kawakami and his reelection for a 2nd term as our mayor. Mr. Kawakami has always seen and supported the value our organization and skateboarding brings the youth in our community. He not only understands that skateboarding is a great form of exercise and mental escape from every day stressors but most importantly it ingrains true resilience and confidence in one's self. This is achieved from repetitive failure, persistence, then achieving one's goal.
During his 1st term he green lighted the construction of several public skate spots. Hundreds of youth have been directly impacted positively through his decisions. He knows that today's youth are tomorrow's leaders and focusing on raising quality community members is critical.
Mayor Derek Kawakami has always put his fellow community members first and foremost. For that we are grateful and support Mayor Kawakami to the fullest.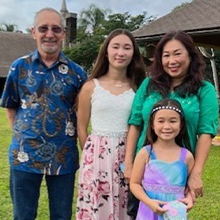 Kevin Glick and Family, Līhuʻe
I first met Derek Kawakami when I was testifying during a hearing at the legislature. I was so impressed with the way he spoke to both the other representatives as well as people attending. He was so gracious and patient. When he returned to Kauaʻi and ran for Mayor I was more than glad to support him going house to house to encourage people to consider him. Then the pandemic came along and I saw a calm leader full of aloha. He was not afraid to make difficult choices to protect the people of Kauaʻi. Derek even found the time to make videos encouraging people to exercise and cook. He was never afraid to bring a smile or a laugh into difficult times. Derek has never forgot that he is from Kauaʻi first and foremost and brings Aloha with him where ever he goes. I am proud to support Derek for re-election as Mayor of Kauaʻi County.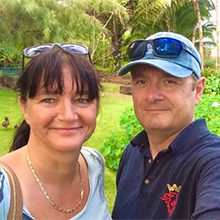 Heike & Thorsten Lill
Heike Lill – Math and Physics Teacher
Thorsten Lill – Development Engineer
A few years ago we moved to Kahaheo, Kauaʻi to make this beautiful island our forever home. We have met Mayor Kawakami and experienced firsthand his passion for education. We are proud to endorse Mayor Kawakami for re-election. We respect his energy, pragmatism and focus on affordable housing, education, and infrastructure. And, we also appreciate the investments his administration has made to maintain the County's parks and recreational areas. We are confident he will continue to move Kauaʻi forward.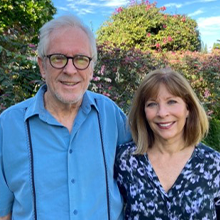 Lorri & Tom Mull
Princeville, HI
Aloha,
As full-time residents of the North Shore for the past 30 years, it has been our honor to support Derek Kawakami on his journey in public service from KIUC, County Council, State House and to Mayor's office. Derek's his first job was delivering newspapers in Līhuʻe; his life path has taken him from delivering news to making news.
As Mayor he has raised the bar for island leadership and achieved local and national recognition for making difficult decisions in difficult times. Integrity counts, morals matter, and values mean something–he is the right person at the right time for all the right reasons. His strong work ethic, analytical skills, political maturity, and demonstrated grace under fire qualify him unequivocally for a second term as Mayor.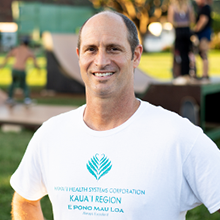 Gregg Pacilio, P.T.
Skateboarding Advocate
I support Mayor Kawakami for re-election because under his administration we have seen more responsive and coordinated county actions in the areas that are important to our community. I appreciated his strong initial response to the pandemic. His leadership was critically important as our hospitals needed time to coordinate our surge plan, order ventilators, and restructure negative pressure ventilation rooms. Mayor Kawakami clearly supports the personal needs, interests and passions of the people of Kauaʻi. I say this because I have seen him attend and in action at community benefit events like food giveaways and the openings of new public skateparks. Our youth are making better choices with new positive opportunities as our elders engage them and lead by example – in and out of the skateparks. Mayor Kawakami gave the skate community on Kauaʻi a chance, and we support each other and him. We continue to need his strong and friendly leadership to provide reputable education, opportunities to test and vaccinate, and growth in our hospital system and public shared spaces.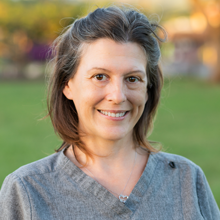 Karen Ranis
Neuromuscular Medical/Injury LMT
Mayor Kawakami has demonstrated strong leadership and sound judgment, particularly during the early days of the COVID pandemic. I greatly appreciate the seriousness in which he acted to implement measures that protected the health and safety our our Kauaʻi communities. Our family is proud to support him for re-election for a 2nd term as mayor.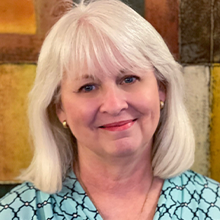 Cheryl Tennberg
Regional Chief Nurse Executive
I have been a fulltime resident of Koloa since 1978, where my late husband and I raised our five children. We both enjoyed being active members of our community.
I personally witnessed Derek's dedication to our community when he was a County Council Member in 2018 just after the flood that severely damaged our neighborhood. Not only did Derek go door-to-door checking on the residents, he also stepped in and physically helped with our clean-up efforts.
His commitment continued once he became Mayor. At the beginning of his term, Derek was forced to make tough decisions in response to the COVID pandemic in efforts to keep us safe. As a healthcare worker I have seen the success of his decisions first hand. Derek has proven himself as a selfless leader who cares for Kauaʻi, his community.
Please join me in voting for Mayor Derek Kawakami to be re-elected.