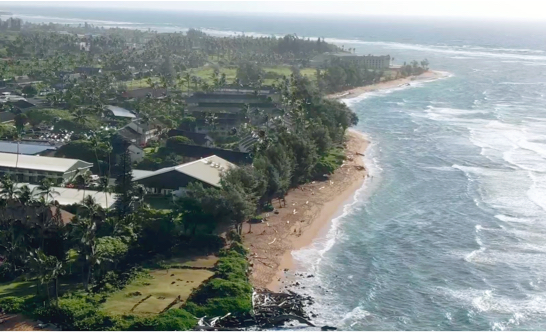 Empowered the "RISE TO WORK" program, including:
$40 million of CARES and ARPA funding infused directly into the Kauaʻi community
RISE TO WORK program for 280 displaced workers to connect with temporary job opportunities with 100 employers in 2020; and 364 displaced workers and 143 employers in 2021.
Office of Economic Co-operation and Development (OECD) was reorganized and revitalized
Created the Kaua'i Economic Recovery Strategy Teams to create ideas to recover from the economic downturn of the pandemic. Of 45 recommendations, 33 are completed or in progress.
Started Business Mentor program for businesses ready to make a leap to a higher level of operation.
Implemented $22M Emergency Rental Assistance program for those who struggled to make ends meet.
Stood up the

Hoʻohana

Kaua'i program connecting job seekers directly with permanent employment.
Promote economic growth in the private sector by:
Leveraging leadership of OECD programs and projects for new and expanded opportunities
Working with trades-and-crafts unions and the Kauaʻi Community College to expand licensing and apprenticeship programs
Rejuvenating Kaua'i's film industry marketing efforts.
Workforce training program for pre and post-production jobs.
Return of the Garden Island Film Festival.
Updated "Kaua'i Made" website and increased tools and opportunities for these small businesses.
Two county facilities to support shared workspaces, makerspaces, and equipment for small businesses. Aggressively promoting opportunities for the film industry on Kauaʻi.
Tech-to-Work initiatives and workforce upskilling in target areas of trades, elder care, remote technology, healthcare.
We stay true to our driving vision: "Honoring Our Past, Building Our Future," and remain focused on our core RISE initiative goals: Responsive Service; Integrity; Solidarity; and Excellence.
CONTACT THE MAYOR & HIS CAMPAIGN TEAM